The 2022 New Jersey Downtown Conference offers two days of virtual continuing education and networking. 
Thursday, February 10th
The first day of the conference includes virtual discussions with industry experts about equity and inclusion, as well as best practices in integrating technology downtown.
Welcome & Keynote (9:00AM - 10:45AM)
Robert Zuckerman, President of Downtown New Jersey, will open the conference with a year in review for the organization and downtown revitalization.
Keynote Address:  Inclusive Strategies for Economic Resilience
Downtowns must evolve to both serve and attract diverse interests by becoming more welcoming and economically inclusive. Lyneir Richardson will kick off the conference, making the case for how inclusive strategies lead to economic resilience.
Panel Discussion:
Our keynote speaker will then be joined by a panel of distinguished practitioners to discuss real world examples of equitable and inclusive best management practices.
Aisha Glover, Vice President, Urban Innovation, Audible, Inc.

Rafael Mata, Senior Consultant, SBDC New Jersey
Natalie Peneiro, Executive Director, Downtown Somerville Alliance
Lyneir Richardson, Executive Director, CUEED at Rutgers Business School
Moderator: Emily Manz, President EMI Strategy
Keynote Sponsor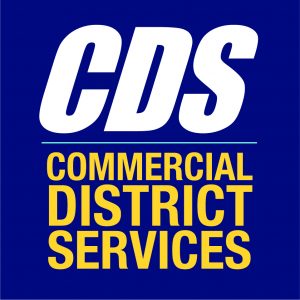 Becoming a Tech Savvy Downtown (11:15AM - 12:30PM)
Managing technology is becoming a large part of efficiently managing downtowns. From scooters and bike share to parking to staff supervision, savvy downtowns are making the user experience better and management easier by integrating new technology. Learn about some of the technologies being deployed in NJ's downtowns.
Panelists:
Chris Bernardo,

President and CEO,

Commercial District Services
Jef Buehler, Leader, NJ Neighborhood Preservation Program
Michael Manzella, Deputy City Manager, Asbury Park
Vanessa Quijano,

SVP of Business Development, Invest Newark

Moderator: Bob Zuckerman, Executive Director, Downtown Westfield
Session Sponsor

Friday, February 11th
The second day of the conference will feature a virtual discussion among real estate and redevelopment experts about reimagining 20th Century space for 21st Century demand. The morning also includes a virtual opportunity to network with sponsors and colleagues.
Reimagining the White Elephant (9:00AM - 10:15AM)
Many of our towns and cities are home to 'white elephants' – large scale developments that were conceived in decades past and have become unloved and underutilized due to changes in society since they were constructed. Learn the approaches designers and developers are taking to rethink and repurpose these projects to not only create new spatial typologies, but also respond to critical shifts toward equality and sustainability.
Panelists:
Richard Heapes, Co-founder and Partner, Streetworks
Michael G. McGuinness, Chief Executive Officer, NAIOP NJ
Jonathan Schultz,

Co-Founder and Managing Principal,

Onyx Equities
Ralph Zucker, President, Somerset Development
Moderator: Roger S. Smith. Design Director, Gensler
Session Sponsor

Virtual Exhibit Hall & Networking (10:15AM - 11:15AM)
Chat with exhibitors, catch up with colleagues, and discuss hot topics with your peers.
(Not registered for the conference, but still want to join the live virtual exhibit hall & networking? Pre-register or join live at www.dnjconference.com/networking.)