Friday, January 22nd
The final day of the conference includes experts discussing the current and future impact of disruption on downtown development, as well as a panel of Mayors sharing their thoughts about policy initiatives needed to foster recovery.
Disrupted Development (12:00PM - 1:15PM)
The pandemic is the latest in a series of major disruptors affecting the development pipeline. In the last two decades, NJ has had to adapt to the impacts of terrorism, climate change, and economic uncertainty. Disruption means that the development community has had to adapt to shutdowns, slowdowns, supply and labor shortages, and increased uncertainty. It has also had to rethink design to better accommodate safety concerns. And, there are always conflicting projections about how these shifts will shape where people will choose to live, how they will commute, and the future of the workplace. This panel brings together experts actively engaged in the development process to discuss adapting to disrupted development.
Panelists (bios):
Leslie A. Anderson, President and CEO, NJRA
Meghan Jack, Township Administrator, Riverside Township
Paul Silverman, Principal, SILVERMAN
Deb Tantleff, Founding Principal, TANTUM Real Estate
Moderator: Stephanie DiPetrillo, Senior Research Specialist, Alan M. Voorhees Transportation Center
Session Sponsor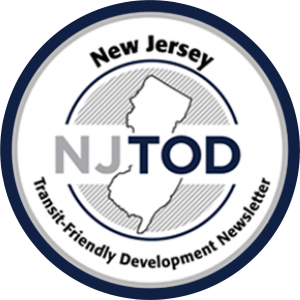 Mayors' Round Table (1:30PM - 2:45PM)
The old troupe about the power of NJ's municipalities under home rule is only partially true. Yes, municipalities have significant land use powers, which can be a benefit and a detriment to downtown revitalization, depending on the dynamics of a particular town. State and federal policy initiatives also have a significant impact on a downtown's ability to thrive. COVID relief, recreational marijuana, liquor licenses, slow streets, and redevelopment incentives are just a few policy initiatives that come to mind. We're bringing together a panel of NJ mayors to discuss both the actions they can take, as well as the policy initiatives they hope the state and federal government will implement to support our downtowns.
Panelists (bios):
Village President Sheena Collum, South Orange Village
Mayor Betsy Driver, Flemington Borough
Mayor Paul Kanitra, Point Pleasant Beach Borough
Mayor Sean Spiller, Montclair Township
Moderator, Robert Goldsmith, Partner, Greenbaum Rowe Smith & Davis, LLP
Session Sponsor