The 2023 NJ Downtown Conference & Excellence Awards will be live and in-person at The Vogel in downtown Red Bank.
This year is all about "Big Ideas", so join us as we think big, capitalize on big events, and explore big data. We will also celebrate projects, programs, and leaders that are a big deal for downtown during our annual NJ Downtown Excellence Awards luncheon ceremony.
Thursday, October 19, 2023
Registration, Breakfast, & Networking (8:15AM - 9:15AM)
Enjoy continental breakfast and networking with colleagues and exhibitors.
Think Big, Act Small (9:15AM - 11:00AM)
Welcome Remarks
Robert Zuckerman, President of Downtown New Jersey, will open the conference with a year in review for the organization and downtown revitalization.

Keynote Address
Hanna Love – Brookings Metro
As the heart of our nation's economy, downtowns have the unique potential—and imperative—to act boldly and inclusively to rebuild stronger than before. Love's keynote will focus on win-win solutions that downtowns of all sizes can adopt to broaden who benefits from the productivity and prosperity that downtowns produce. These include strategies to diversify land use mixes downtowns, make them 24-hour destinations through arts, events, placemaking, and programming, and to maximize the survival of small businesses while cultivating new and diverse small business ownership downtown.
Plenary Discussion

Our keynote speaker will be joined by a panel of local experts to discuss "Think Big, Act Small" opportunities for NJ's downtowns.
Panelists:
Melissa Hodge, Executive Director, South Orange Downtown
Hanna Love, Senior Research Associate, Brookings Metro
Natalie Pineiro, Vice President of Strategic Partnerships, New Jersey Redevelopment Authority
Nate Storring, Co-Executive Director, Project for Public Spaces
Moderator:
Jef Buehler, Assistant Director, NJBAC
Title/Keynote Sponsor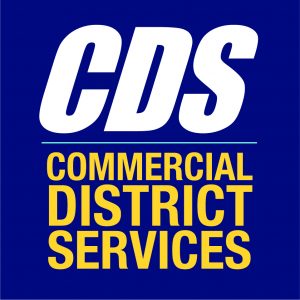 Big Events, Big Opportunities (11:15AM - 12:30PM)
New Jersey is in the heart of the country's most important economic corridor with infrastructure, consumers, and a workforce that makes the state a destination for large-scale events. Travel is on the rise, and tourism and hospitality industries are getting back to normal. Get ready downtown! Big events are coming our way, including the 250th Anniversary of the American Revolution, the World Cup, and another total eclipse – are you ready?
In this session, you will hear how large-scale events provide an economic boost and showcase downtowns. Learn how to prepare for more visitors and harness their spending power.
Panelists:
Sara Cureton, Executive Director, NJ Historical Commission
Christie Huus, EVP of Public Affairs & Special Projects, New Jersey Economic Development Authority
Lauren LaRusso, NY/NJ World Cup 2026 Host Committee, Co-Host City Manager
Dawn Mackey, Executive Director, Metuchen Downtown Alliance

Moderator:
Tara Dowdell, President, Tara Dowdell Group
Session Sponsor

Lunch, Awards, & Networking (12:30PM - 2:00PM)
Enjoy lunch and networking with colleagues and exhibitors. We'll also present the winners of the 2023 NJ Downtown Excellence Awards during a brief luncheon ceremony.
Big Data to Tell Your Story (2:15PM - 3:30PM)
Downtown practitioners are increasingly called upon to make data-informed decisions and recommendations. At the same time, there is an exponential increase in the complexity, volume, and variety of data sources; accompanied by diminishing trust in unreliable, crowd-sourced, and AI digital data. In this session, we will discuss how best to use and communicate findings from downtown economic development data sources. We will explore case studies of specific applications to illustrate real world examples of downtowns drawing from Big Data.
Panelists:
Justin Copenhaver, Founder/CEO, Urality
Jason Gleason, Executive Director, Montclair Center
Courtenay Mercer, PP, AICP, Principal, Mercer Planning Associates
Anthony Smith, Executive Director, Lincoln Park Coast Cultural District
Moderator:
Chris Watson, Director of Planning and Development Services, Murphy Schiller & Wilkes
Session Sponsor

Happy Hour Reception (3:30PM - 4:30PM)
Join Red Bank RiverCenter Executive Director, Bob Zuckerman, for a stroll down Monmouth Street on the way to happy hour. We'll then gather for appetizers and refreshments at a location TBA.

Seeking for 4 AICP CM continuing education credits.